Welcome to Napa Pat Tours
Our Mission
To provide a First Class Wine Country experience for the price of coach.
Our Advantage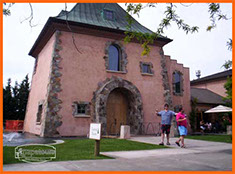 We specialize in intimate Wine Country tours, without the crowds. Most visitors on their first trip to Wine Country go because of their love of wine, or because they want to know more about it. Many are overwhelmed by the experience of visiting the big budget, highly advertised wineries, where the tasting rooms can be as crowded as a bar with $2 beer on Saturday night.
Napa Pat Tours gets you beyond the crowded, tourist filled tasting rooms. Leveraging nearly 20 years of established relationships, Napa Pat Tours specializes in weekend trips to California Wine Country. Your chaperoned experience assures you'll be greeted as a welcomed guest rather than just another tourist. You'll get beyond the tasting rooms, for an insider experience, while steering clear of the crowds. You'll visit boutique and artesian wineries, where you'll enjoy a personal, intimate experience while avoiding the guesswork and mistakes typical of unseasoned Wine Country visitors. We want to make the most of your of your visit, and your precious time.
Follow us on:

Facebook page: Napa Pat Tours

Twitter: @napapattours
Website design by: maynardg.com
Contact us at info@napapattours.com for available dates; to book your trip or for more information. © All content & images property NapaPatTours - All Rights Reserved